Mobile Web!
Sayu offers a range of mobile web solutions to meet the needs of any business from, simple CMS to full ecommerce solutions
SayuConnect is an advanced mobile solution that integrates quickly and easily with your existing website. It will enable you to deliver a mobile solution to your customers, offering advanced ecommerce features within a matter of weeks. We can deliver a mobile solution to any website and allow you to establish your business in one of the fastest growing areas of ecommerce.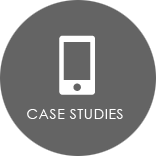 Make Every Click Count
It's important to try and capture sales from every visit. A mobile website will enable you to maximise revenue opportunities from those using mobile devices.
Compatibility
Our system has been developed to work with any ecommerce platform. If you can provide a product data feed, your business can go mobile.
Easy Set-up
All we need is a product feed from your existing website and we can deliver a mobile website for your business within 10 working days..
User Experience
Mobile enabled websites offer a better user experience making it easier for users to navigate and buy through a site; encouraging sales and customer loyalty.
Increased Conversion Rates
Increased conversions will be delivered if users are better able to navigate, search and buy from your site. Some clients have seen a 3 fold increase in orders from mobile.
Decrease Bounce Rates
With up to 15% of search traffic already coming from mobile devices, providing a better user experience will deliver reduced bounce rates
Simple Payment Integration
SAYU mobile can be easily integrated with providers offering mobile payment solutions such as Paypal and Google Checkout.
Affordable Mobile Solution
Our hosted mobile solution is available from just £249, plus £9 per month for hosting, support and licence; making it affordable for any business..
| | |
| --- | --- |
| | |